The Jitzak Luria Academie

© Copyright Jitzak Luria Academie, Katwijk aan Zee, Niederlande/Netherlands, 2007, TAML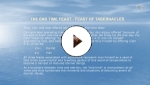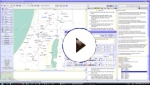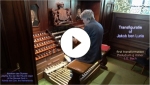 Jakob ben Luria was born on November 12th, 1920 in the Netherlands. His study in religion and physics was interrupted by World War Two. He was a captive for a long time in a Nazi institution for experiments on human beings. After the war he held several high positions, interrupted each time by protracted illness as a result of the war. After his illness from 1969 till 1972 he decided to devote himself fully to the study of the Thora (the Bible).

His knowledge and understanding of the Thora were soon highly commended. From 1972 until 1983 - the year of a difficult heart surgery, he was invited to give lectures and to hold conferences everywhere in Germany, Switzerland, Belgium and the Netherlands.

As the result of a through the surgery intensified camp syndrome Jakob ben Luria stayed two years in the Jewish hospital "Sinai" (Amersfoort, Netherlands) and was no longer physically capable of travelling frequently. He founded the Jitzak Luria Academie and started to commit his knowledge to paper. His co-worker (from 1979) Abraham den Dunnen assisted him to transform his writings and especially his oral teachings in book form.

Because Jakob ben Luria changed and supplemented and corrected his books until his death (Aug. 2005) they did not get completed. The work continues. To already make the exceptional insight of Jakob ben Luria accessible, a first brief and easily accessible book "Thora and Computer" was made (2007). Since 2010 also the first book of JbL, "Thora (Bible) und Wissenschaft" ("die Pforte des Seins Gottes" - German) is available. The book "Thora and Computer" (English) can be downloaded free.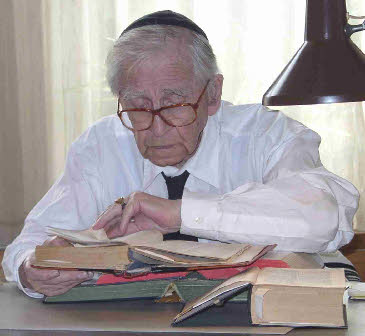 Jakob ben Luria (Founder) - Life and Work