J.L.A. Tanach Search- &
Research Program 5 (bld 13)
(Win98-Me-2000-XP-Vista-Win7/8/10)
© Copyright Jitzak Luria Academie, Rotterdam, Niederlande/Netherlands, 2007, TAML

The Jitzak Luria Academie


* (in some webbrowsers double-click the file "thenachpr.exe" after downloading. This file is mostly displayed in a window by the web browser or you can find it with the Windows-explorer in the download folder)
**23,4 MB on harddisk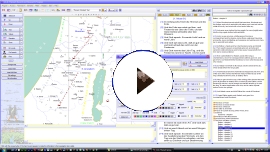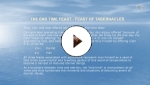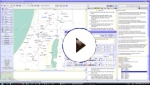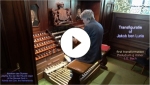 T

imeline

- from Adam until the beginning of our calendar: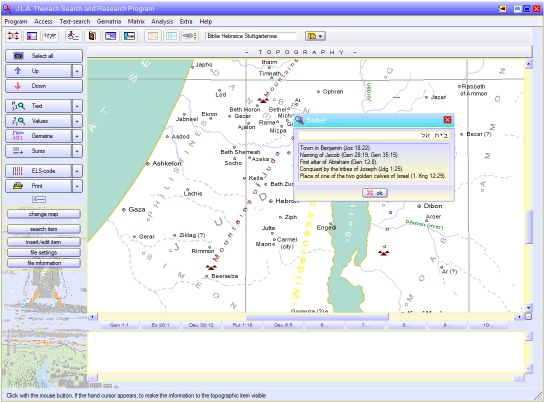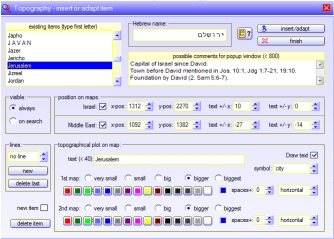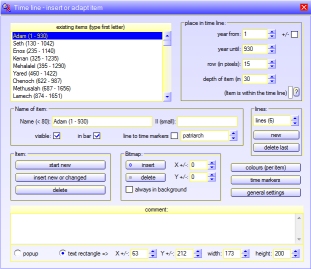 Make and distribute your own topographic maps. You can also use every existing topographic map as background and make its items (places etc.) interactive without changing the map:
Make and distribute your own time lines as above:
Numerical values - database

- 9000 items are included

in English

and German. Left you see the not inflected Hebrew words with one same numerical value and right you see their explanations: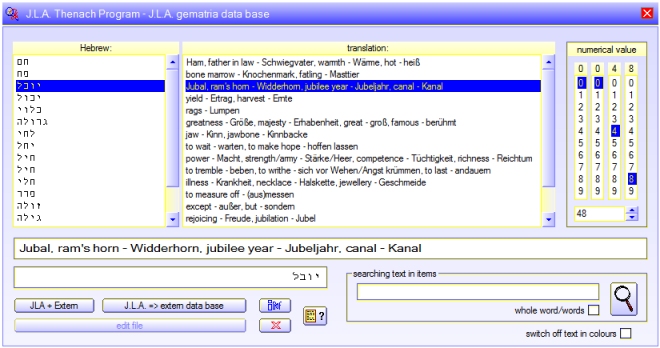 - you can make your own database and make it visible alone or together with the J.L.A. database.